500 HDPE AGROMISSILE with label protector
High density polyethylene Plastic container with a 250ml capacity . Its ergonomic design protects the label of your product and allows it to be displayed without wrinkles.
Material: HDPE .
Cap thread: 50 std.
Capacity: 500 ml.
Available colors : white.
Available grammage : 50 and 55 grams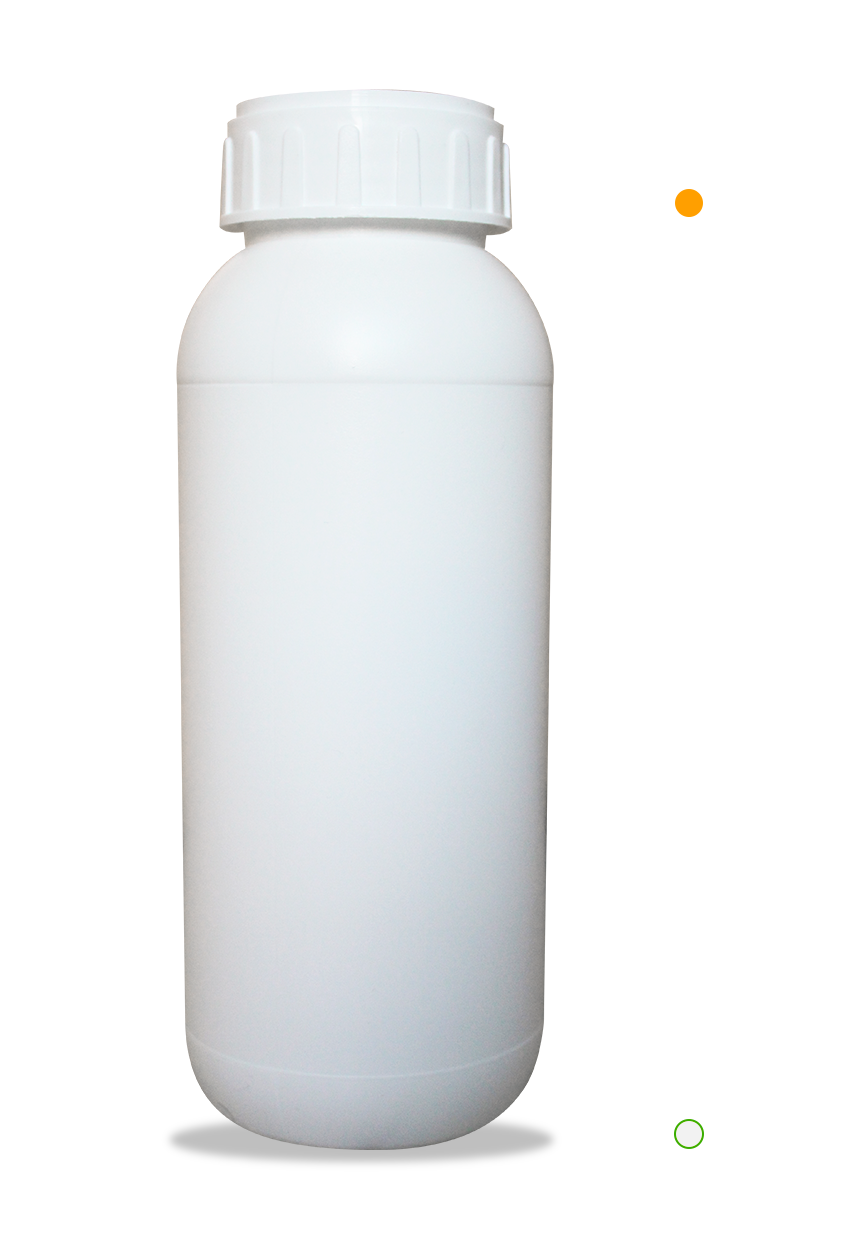 Capacity
Rated capacity
500 ml.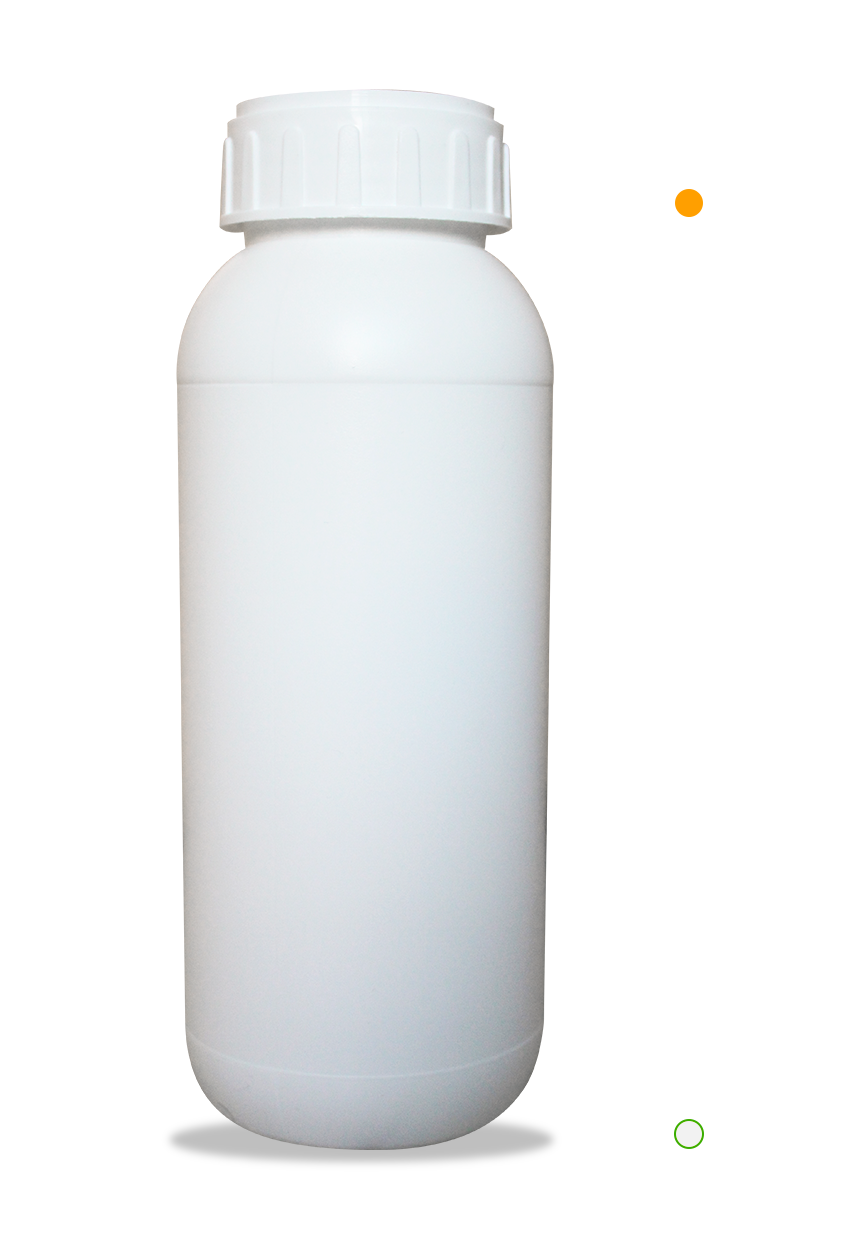 Dimensions
Total height:
196.3 mm
Label:
Diameter 72 mm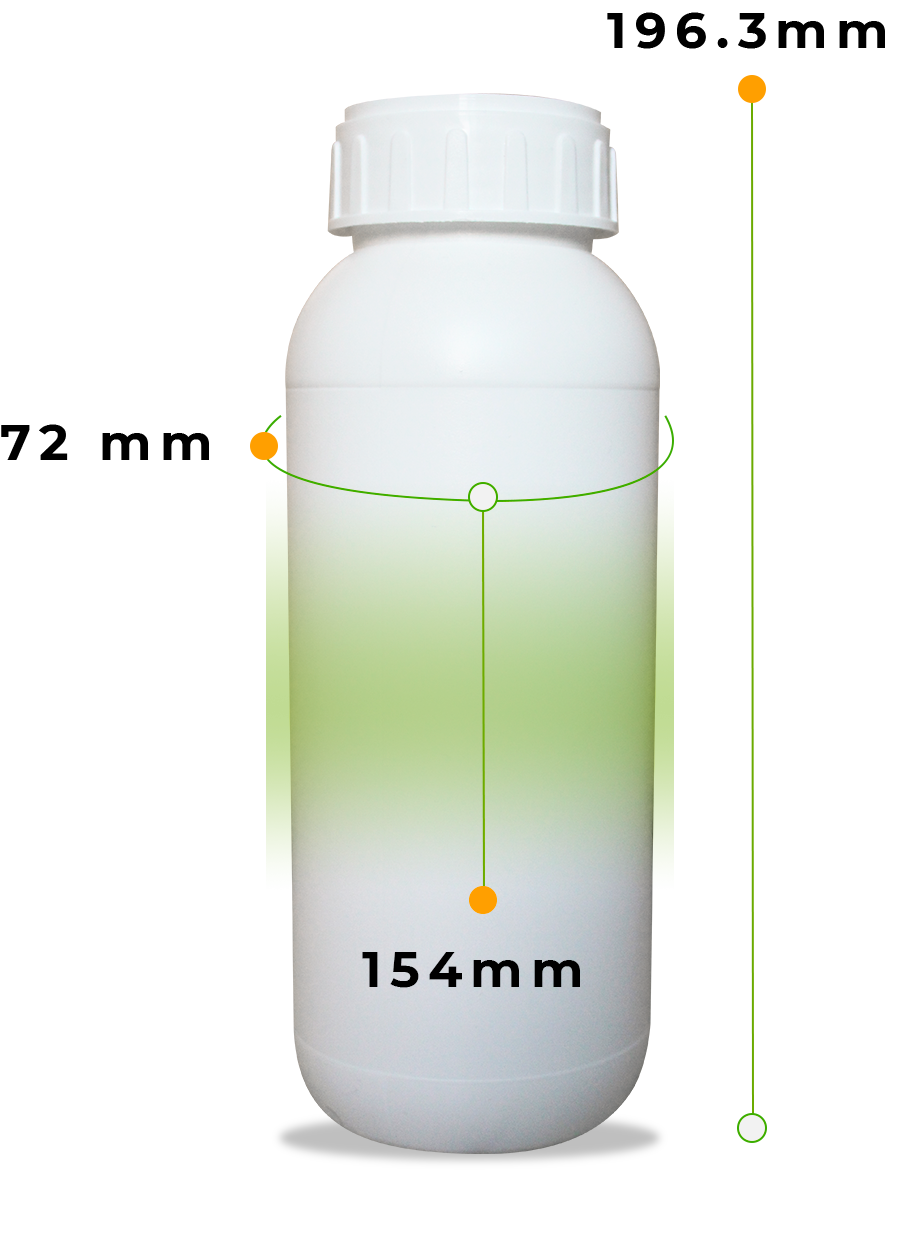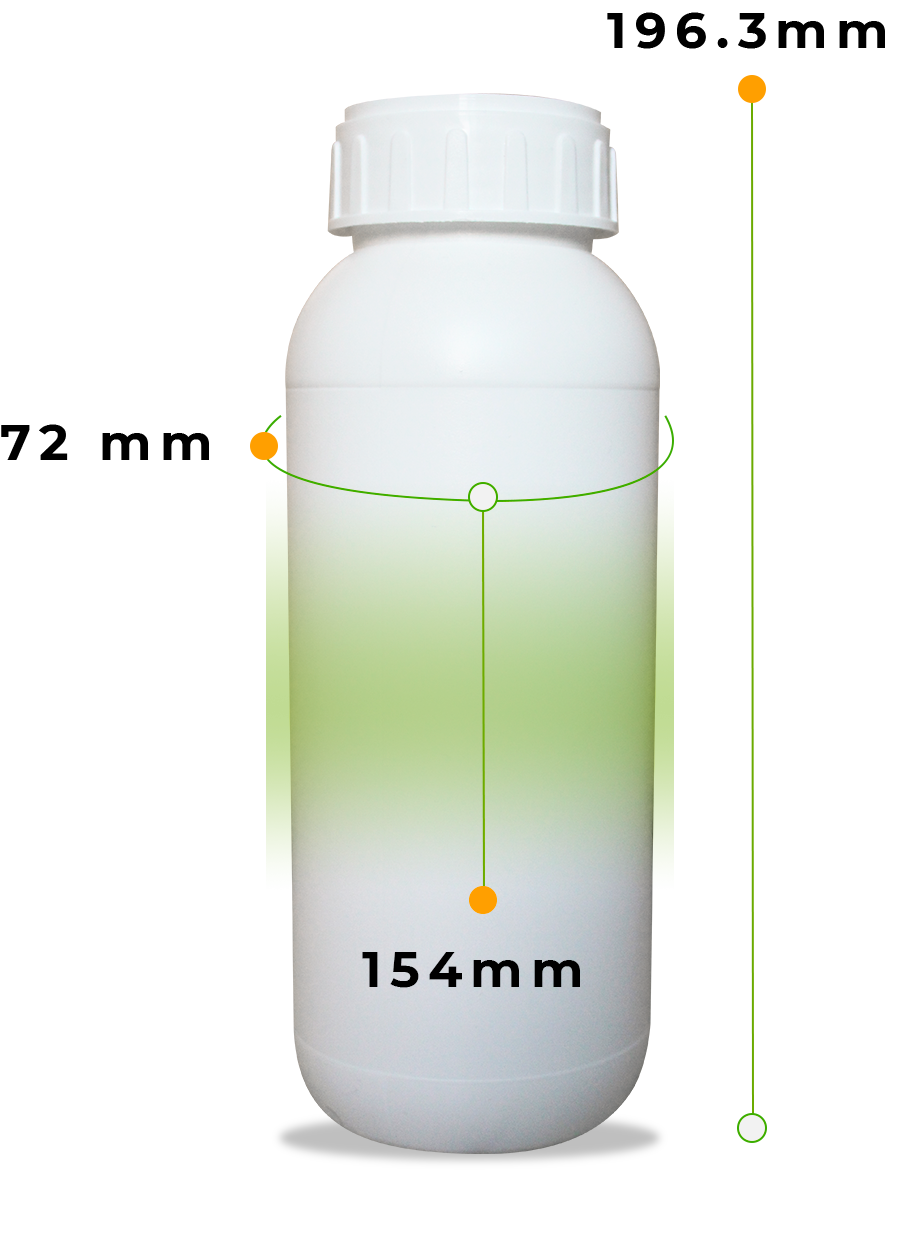 Ideal for
Fertilizers , agrochemicals , organic products , oilers etc

Package content
112 Pieces

Bottle available colors

White