1000.ml Smooth high density polyethylene container Our new smooth HDPE container design guarantees a better aesthetic to your product By allowing the label to be displayed without any wrinkles.
Material: HDPE high density polyethylene
Cap thread: 50 mm.
Capacity: 1000 ml
Available colors : White
Available grammage : 110 and 80 grams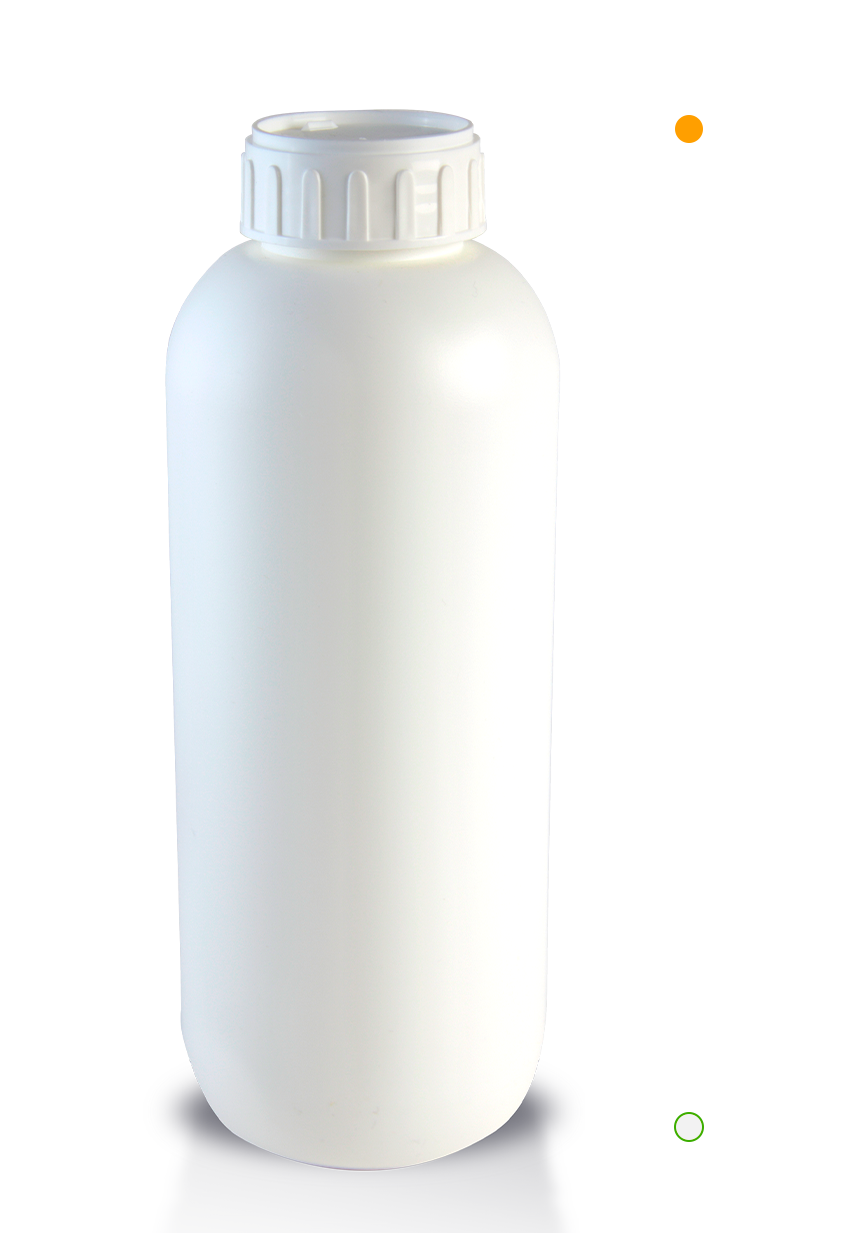 Capacity
Rated capacity
1000 ml.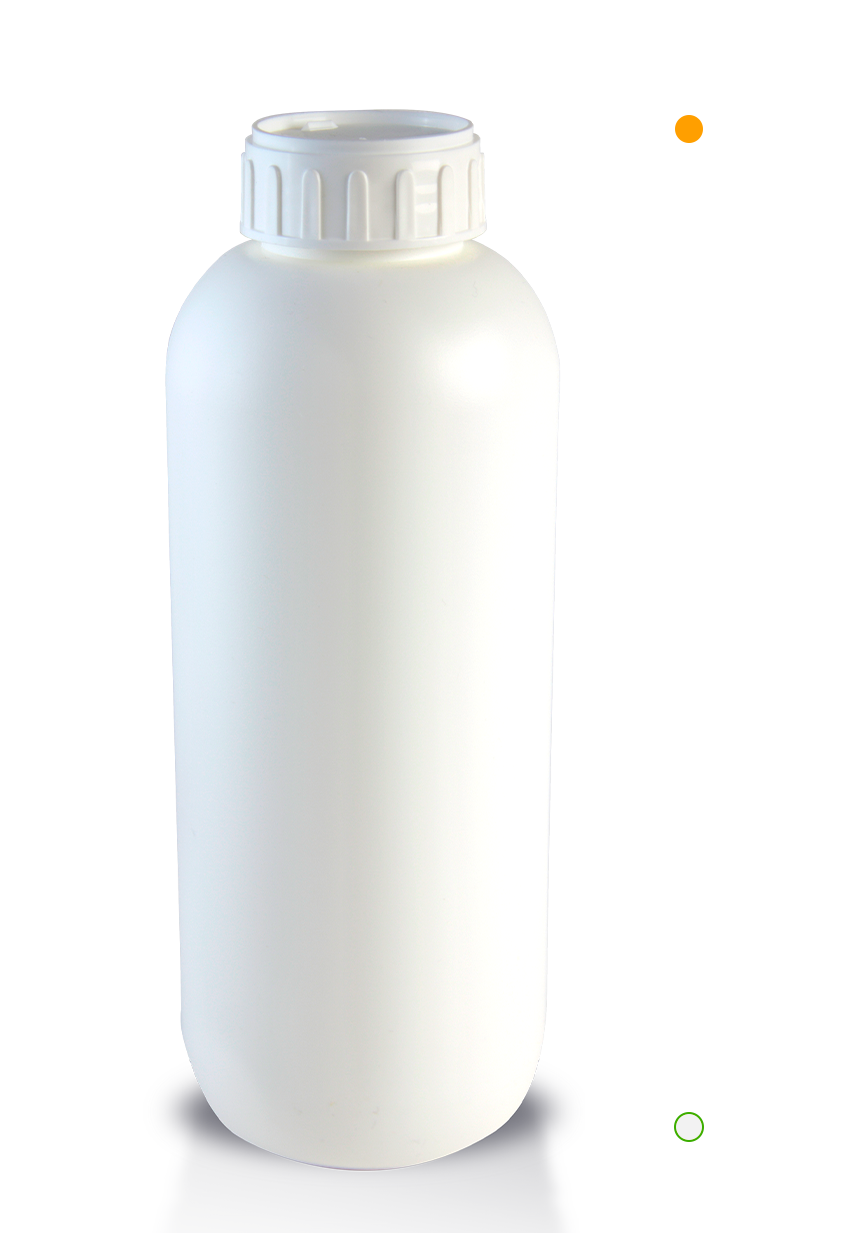 Dimensions
Total height:
230.7 mm
Label:
Diameter 88 mm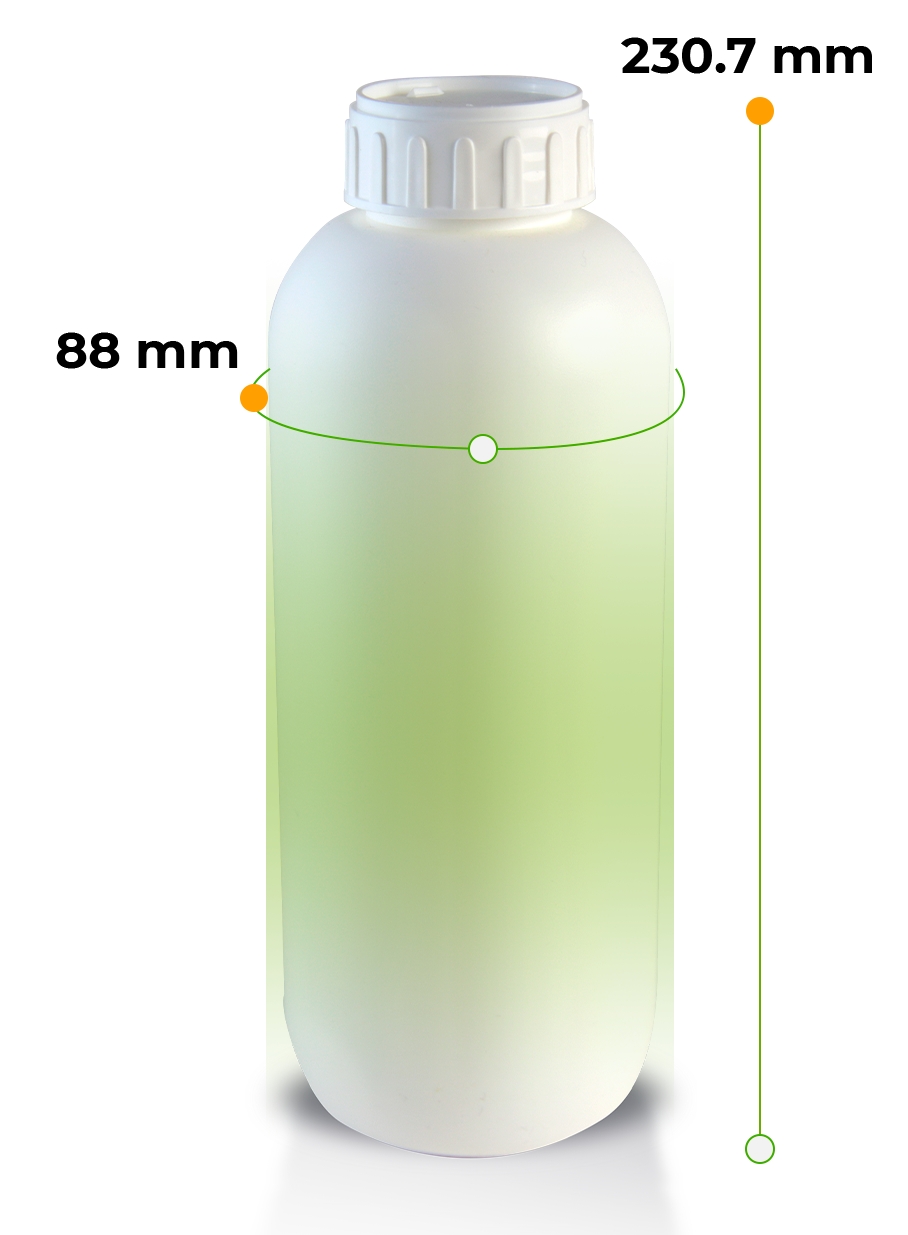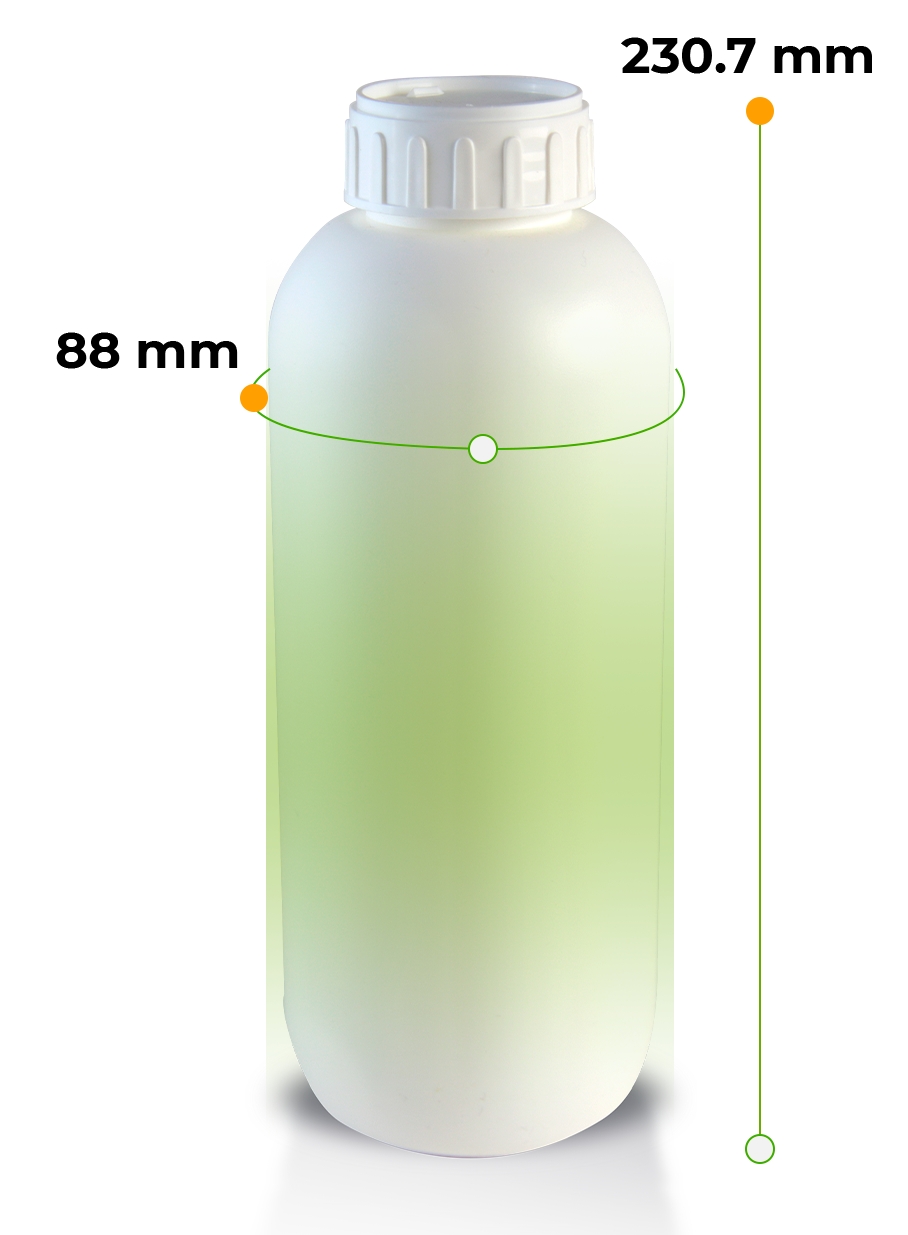 Ideal for
Juices, energy drinks or supplements ,fruit or vegetables concentrates, fruit extracts, etc.

Package content
143 pieces

Bottle available colors

White