Plastic container made out of PET,
widely used in the Agroindustrial sector. Its ring design guarantees greater stiffness preventing its collapse.
Material: PET.
Cap thread: 50 mm.
Capacity: 1000 ml
Available colors : Amber, white ,Transparent and Green
Available grammage : 55 and 77 grams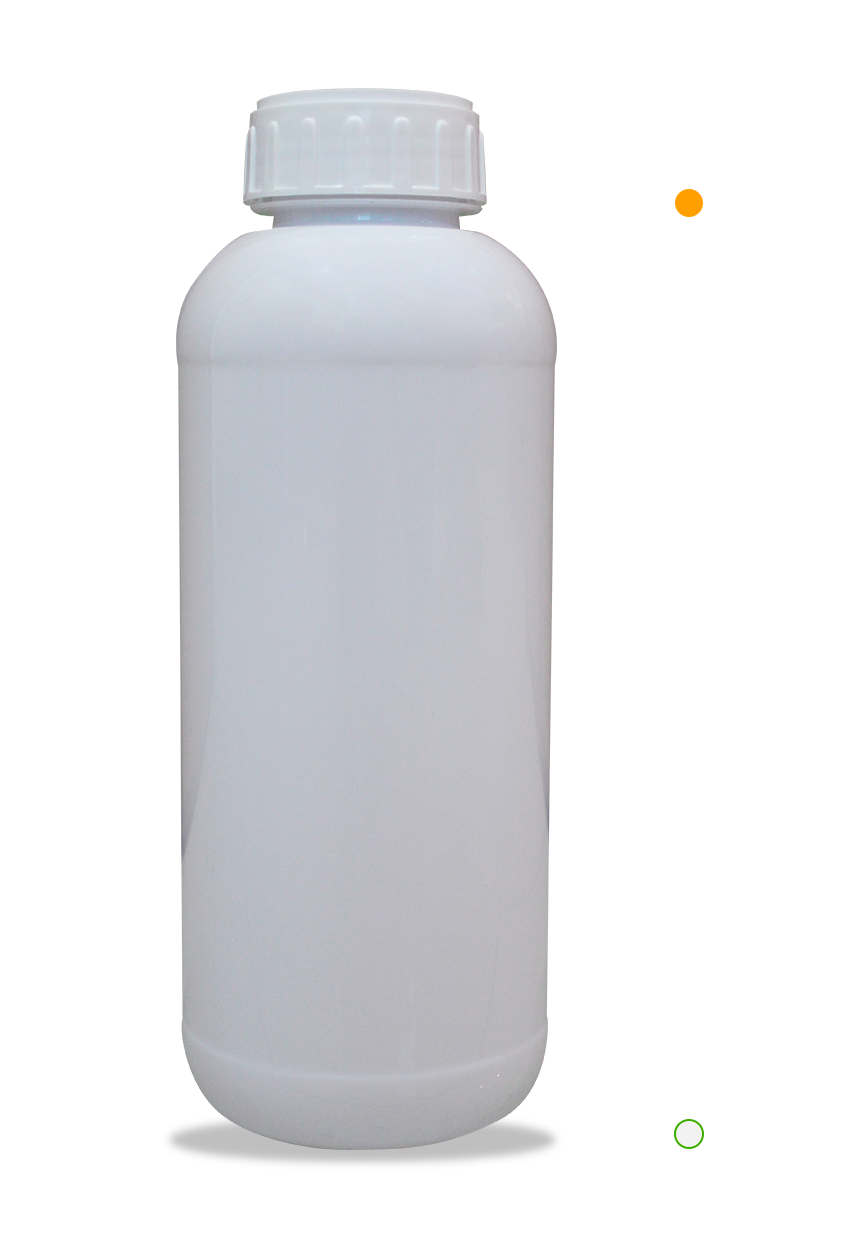 Capacity
Rated capacity
1000 ml.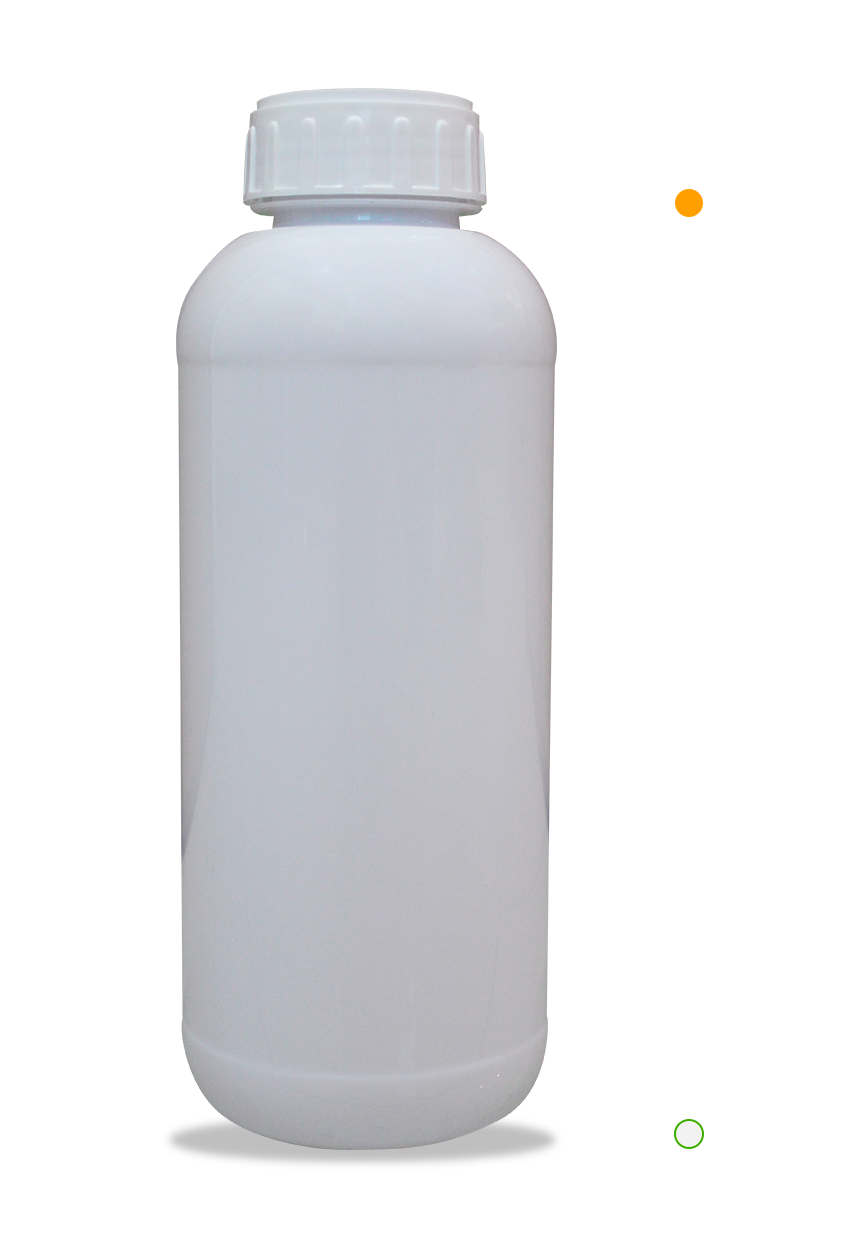 Dimensions
Total height:
230.7 mm
Label:
Diameter 88 mm
Height 154 mm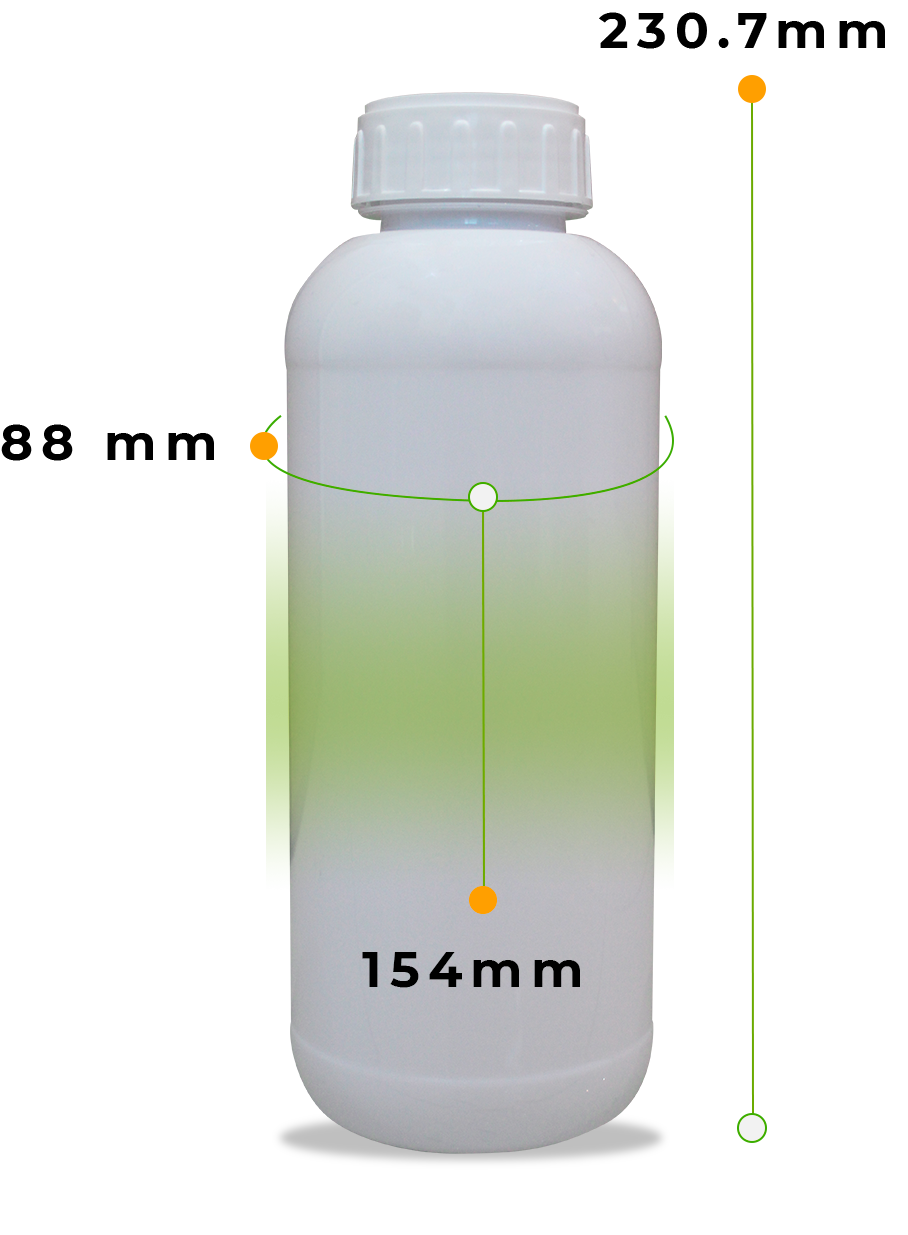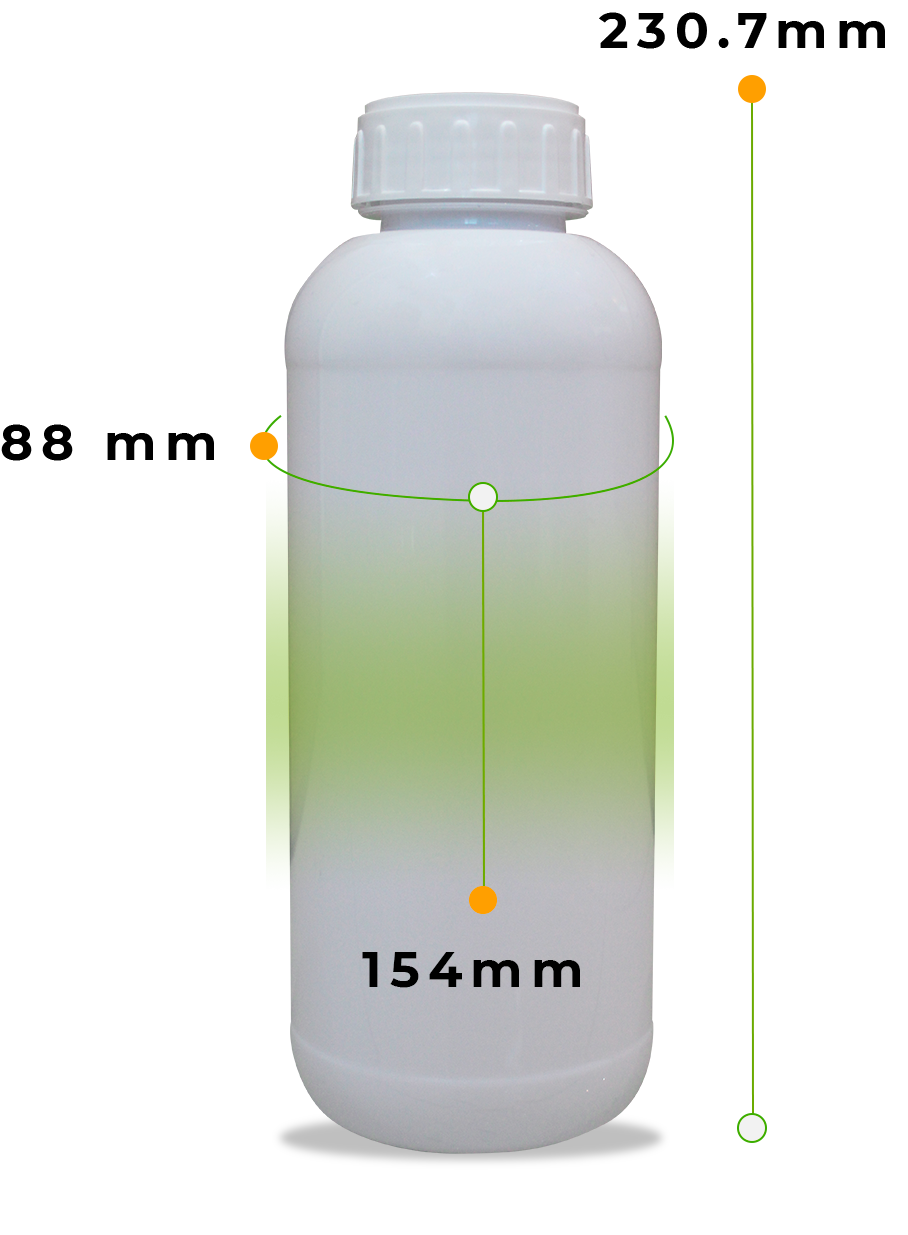 Ideal for
Fertilizers , agrochemicals , organic products , oilers etc

Package content
168 pieces

Bottle available colors

White

Transparent